About the Argus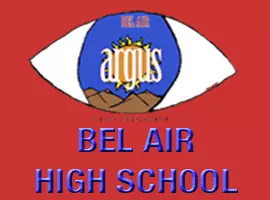 Posted on 28/10/2011, by
admin
The world of journalism is changing.
The challenges journalists face today are daunting. Sometimes, a journalist doesn't know if he or she is going to wake up the next day, go to work, and the position he or she occupied is still available.
Perhaps that week-long furlough was moved to permanent status.
It's widely understood that newspaper publishers are struggling due to an emphasis on online media and a struggling economy. No one knows if rock bottom has been reached.
Yet these are exciting times in journalism. The opportunity exists to make all the changes positive ones. I was once told that newspaper writers are cops without the cuffs. The profession still has unbelievable power to shape a community and a city.Cities still need a voice for the people.
As the Argus heads into its 57th year in production, I can look back and be proud of the many accomplishments we, as a class, have experienced. More importantly, the students who journey through my advanced journalism classes are completely prepared to handle the rigors and challenges of university life once their four years have concluded.
Please keep in mind that every article written, edited and published has been done by the students in my beginning and advanced journalism classes who are learning the process of what it takes to produce a high-quality newsmagazine.
While my students strive for perfection, it's inevitable that mistakes, both grammatical and typographical errors, will get missed. This is part of the process. I will not defend the mistakes my students make. I will, however, encourage any of the Argus' readers to come join us during the editing process so that you can gain insight on what my students do on a weekly basis.
I always tell my students, I am not here to recruit all of you into the world of journalism. I am here to prepare you to challenge your peers academically as you enter college and begin to compete in a global economy.
Readers, I encourage you to visit belairargus.com. We also are hoping to revive the printed magazine this year.
As I enter my 20th year in the highlands, I continue to look forward to the many challenges this publication will most certainly offer.
That's what makes this job fun.
Carol Viescas
Adviser
Argus magazine, belairargus.com, Highlander yearbook
Argus is the magazine of bel Air High School. Highlander is the yearbook of Bel Air High School. Belairargus.com is the online high school publication.
The opinions expressed by the Bel Air Argus staff do not necessarily reflect those of Bel Air High School or the Ysleta Independent School District.
Bel Air Publications follows the district and state guidelines established for student high school publications.
Advertising Information
If you would like to advertise in the Argus or belairargus.com, please call 434-2178. Also, you can email [email protected], and an advertising representative will provide you with advertising rates and details.
Contributions
The Argus highly encourages students, faculty, staff and members of the of the Bel Air High School community to contribute to its publication. A comments section proceeds all articles online. Once your comment has posted, an email will follow either confirming or rejecting your post. The adviser reserves the right to reject any comment deemed inappropriate. Letters to the Editor can be mailed to:
Bel Air High School
C/O belairargus.com/Argus magazine
731 Yarbrough
El Paso, TX 79915